P5/6: Finding relevant information in Non-Fiction
In reading today, P5/6 was highlight relevant information to answer specific questions about their reading. As our topic is about the Rainforest, we are reading about different rainforest animals, such as the capybara.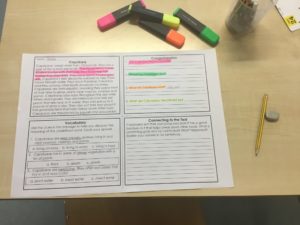 The children also had to identify the meaning of some keywords, as we as connect with the text.
The task engaged the pupils, and helped them to stay focused with the relevant information needed for their answers.